This page is updated from recent data collected by a Davis vantage pro 2 weather station
. Use the Reload or Refresh facility
on your browser to retrieve the latest data.
Summary

Autre présentation : http://jl.dagou.free.fr/FreshWDLmaster.html
Wind Direction
Main screen capture, last 12 hour graph
The data are graphed at two minute intervals, but there is data recorded every minute. On the graph, the Red line represents the maximum gust of wind for that interval.
Last 24 Hours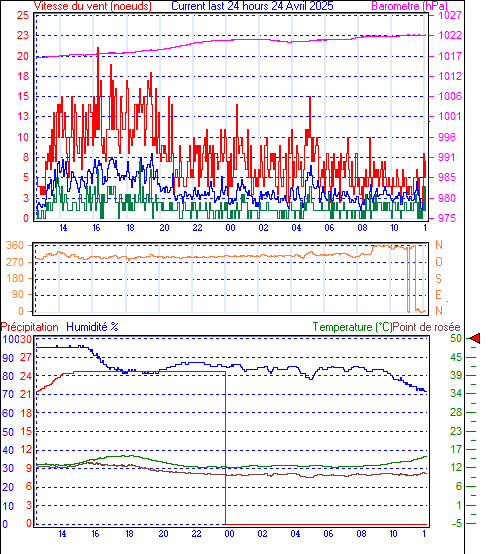 Last 48 Hours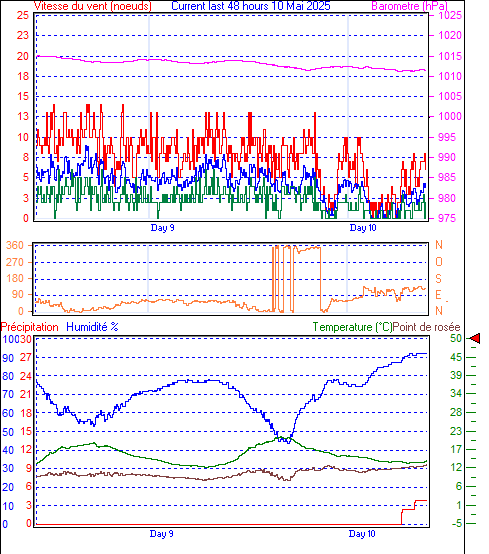 Last 72 Hours
Daily high low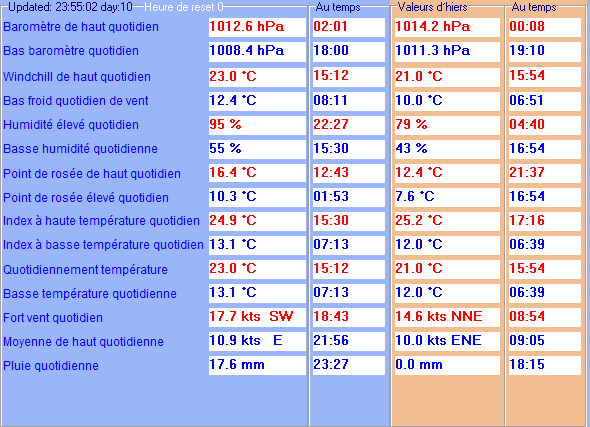 Moon , Sun, Seasons